Do you need a good Family Dentistry in Paso Robles for the whole family, including the kids? Paso Robles Dental Care is a family dental care practice that welcomes patients of all ages. From toddlers to grandparents, we can provide quality dental care for everyone in your family, no matter their dental condition. We use gentle techniques and modern equipment so you can feel at ease during your visit.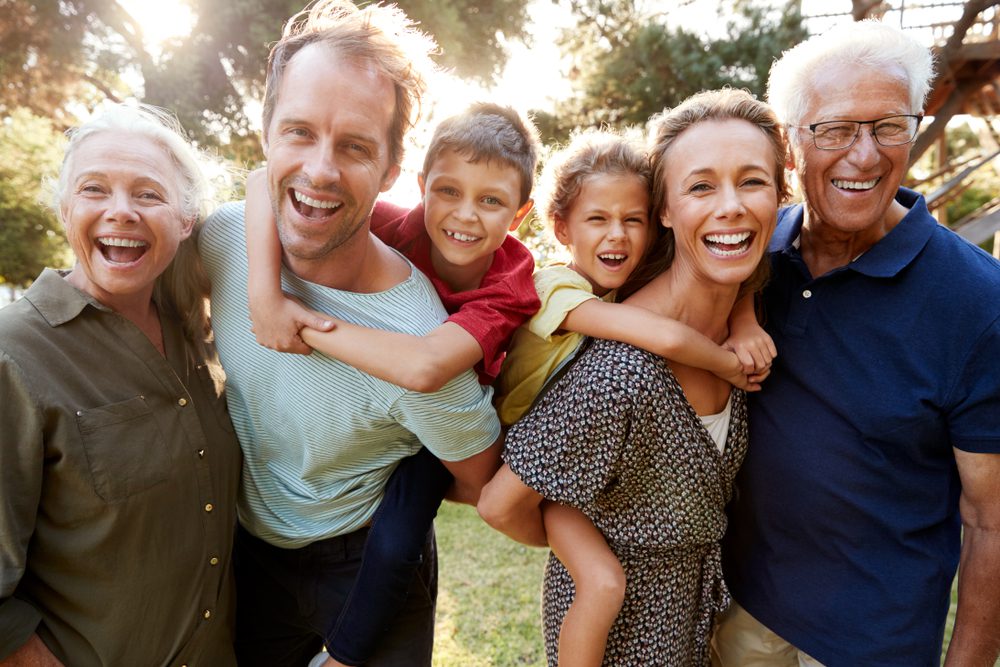 Our Family Dental Services in Paso Robles, California
We offer various services to meet your needs, from general dentistry to cosmetic dentistry. Our family dentistry services include:
Restorative Dentistry
A trip to the dentist conjures up images of drills and needles for many people. However, advances in dental technology have made it possible to conduct many procedures with little or no discomfort. This is especially true in restorative dentistry, which focuses on repairing damage to teeth and gums.
Our patients can now enjoy beautiful, healthy smiles with minimal invasiveness thanks to innovative treatments such as tooth-colored fillings and porcelain veneers. In addition, new techniques for anesthesia and sedation have made it possible to relax our patients during even the most extensive dental work.
As a result, there is no need to feel anxious about seeking treatment for your smile. Whether you are dealing with a cracked tooth or yellowing teeth, restorative dentistry at Paso Robles Dental Care can help you achieve the smile of your dreams.
Cosmetic Dentistry
A healthy and beautiful smile is an integral part of the self-confidence of many people. However, not everyone is born with perfect teeth. Thankfully, cosmetic dentistry at Paso Robles Dental Care can help to improve the appearance of teeth that are chipped, stained, or misshapen.
By using advanced techniques, we can dramatically improve the look of your smile. In some cases, we can even change the color of your teeth or close gaps between them.
Cosmetic dentistry can have a profoundly positive impact on your appearance and self-esteem. If you are unhappy with your smile, don't hesitate to consult Dr. Joe and the Paso Robles Dental Care team. Thanks to our skills and expertise, we may be able to give you the smile of your dreams.
Preventative Dentistry
While brushing your teeth is essential, it's not enough to protect your oral health on its own. Brushing cleans the surfaces of your teeth, so it's important to complement your brushing routine with flossing to keep your mouth healthy and free of disease. Despite what you may have heard, flossing isn't just for kids. It's an integral part of preventative dentistry for people of all ages. 
Flossing removes plaque and bacteria from between your teeth, leading to cavities and gum disease. And flossing helps stimulate the gum tissue and remove food particles that can cause bad breath. For best results, we recommend flossing at least once a day.
Keeping current on your routine dental checkups and cleanings is crucial for good preventative dentistry. We will carefully examine your mouth for any signs of cavities, gum disease, or other problems during your checkup. We will also clean your teeth and remove any plaque or tartar buildup. These routine appointments are essential for maintaining your oral health and catching problems early before they become more serious.
Pediatric Dentistry
We understand that dental appointments can be daunting for young children, so we go out of our way to make them feel comfortable in our office.
We offer pediatric dental services, from routine checkups and cleanings to more specialized procedures such as sealants and crowns. We also offer sedation dentistry for children who experience anxiety about dental procedures.
Pediatric dentistry is an integral part of overall child health. In addition to teaching children how to take care of their teeth, we can also spot early signs of disease or development problems.
Quality Dentistry in Paso Robles for the Whole Family 
You'll appreciate our comfortable waiting room with TVs and games for the kids and our convenient location off Highway 101 near the intersection with Thirteenth and Vine street in Paso Robles. Dr. Joe is highly experienced in providing quality dental care for every family member. 
Schedule an appointment with Paso Robles Dental Care today. We can't wait to meet you and your family.