All-on-4s in Paso Robles can help you maintain perfect oral health and appearance. Modern technology allows the All-on-4 treatment to replace conventional dentures, which can be unpleasant, cumbersome, and poorly fitted. Speaking and chewing issues have become a thing of the past with All-on-4.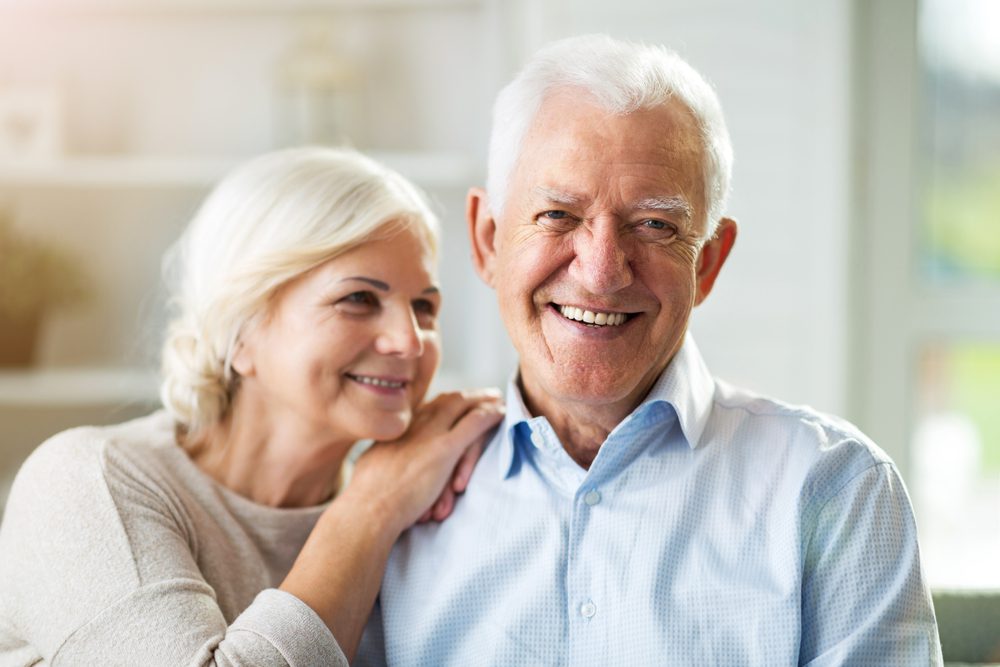 To help our patients' lifestyle needs, Paso Robles Dental Care offers specialized All-on-4 tooth replacement solutions. Since every patient's smile is different, we put a lot of effort into developing custom solutions that look and feel completely natural.
What is All-on-4?
All-on-4 dental implants are a type of tooth replacement surgery in which four titanium posts we surgically insert into the jawbone. The posts anchor a complete set of teeth, which are then attached to the posts. All-on-4s are used to replace missing teeth and are often an alternative to traditional dental implants. 
Why Replace Missing Teeth?
There are three main reasons to replace your missing teeth with All-on-4 dental implants: esthetics, function, and health. All-on-4s can improve your smile by filling in the gaps left by missing teeth. You can regain your eating and speaking abilities. They also help to keep your jawbone healthy by preventing it from shrinking and deteriorating. All-on-4s are a safe and effective way to restore your smile and improve oral health.
What are the Benefits of All-on-4s?
Like conventional implants, All-on-4 implants can stop additional bone resorption after tooth loss. They are an excellent choice for some patients due to a few important distinctions, though:
All-on-4 drastically shortens your treatment and recovery periods since it enables full-arch restoration with just four implants.

With All-on-4, less bone transplant surgery is required while maintaining more stability in the existing bone. Even people who have been informed they don't qualify for implants because of bone loss can utilize them.

Traditional dentures are less pleasant than All-on-4 solutions because All-on-4 implants are more stable and feel like natural teeth.

You won't ever have to worry about your dentures slipping or coming out while eating or talking.

Denture adhesive is not required.
Am I a Candidate for All-on-4s?
Dr. Von Joseph Holbrook recommends All-on-4 dental implants to many of our patients, as they tend to have excellent treatment outcomes. He typically advises the All-on-4 procedure for people whose teeth are irreparably damaged. The approach is also appropriate if the patient has suffered from bone loss. However, a good candidate should:
Be in Good Health
You must be in good health to undergo oral surgery to be a candidate for All-on-4 treatment. Patients with diabetes must have their blood sugar levels controlled. Smokers must give up because smoking has been associated with a higher chance of implant failure.
Maintain Good Oral Hygiene
Your oral health relies on practicing good oral hygiene. After obtaining dental implants and your denture, it's critical to maintain appropriate oral hygiene to keep your mouth healthy and preserve your gorgeous new smile for years to come.
Substantial Tooth Loss
For individuals who have experienced considerable tooth loss, there are two options: all-on-4 dental implants and implant-supported dentures. Patients who must have any remaining teeth extracted can still benefit from this restorative dentistry procedure because it is intended to repair the entire dental arch.
All-on-4s in Paso Robles
Have you considered getting dental implants but then given up after hearing that you would require a lot of preparation? More people than ever may benefit from dental implants' excellent features thanks to the All-on-4 procedure, and we are ready to assist you.
Dr. Holbrook is highly experienced in the All-on-4 placement procedure. Call or schedule a consultation today! If you are looking for All-on-4s in Paso Robles, CA, come to Paso Robles Dental Care.